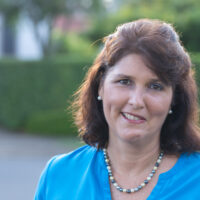 Donna Harris
Roma, Maranoa Region, Queensland, Australia
Donna Harris has been a registered EPA Practitioner in Brisbane since 2011, practicing Esoteric Massage, Energetic Facial Release and Sacred Esoteric Healing. All therapies are deeply relaxing, inviting clients to connect to their inner wisdom and build resilience to address daily pressures. Donna carries a warmth and quality of presence that deeply embraces people from all walks of life.
Testimonial: "Donna brings a quality of steadiness, commitment and professionalism to her sessions. I have found sessions with Donna confirming of who I am, feeling cared for to the bone and deeply nurtured in my sensitivity and inner-knowing, whilst supporting my body to move through the next steps in letting go of what was never me to begin with. Donna knows the body very well and brings a level of precision and dedication to her clients, whilst holding them in deep care and equalness." Deborah
Therapies Practised
Sacred Esoteric Healing, Esoteric Massage
Related Professions
Social Work studies; Diploma Business Administration , Exec Assistant
Email Donna
Complete the following form to contact this practitioner.
---