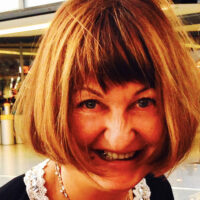 Susanne Kaiser
Ocean Shores, Northern Rivers, New South Wales, Australia
Susanne is a qualified Nurse and a health professional for 42 years and is trained in many different conventional and complementary techniques.
For the last ten years, she dedicates her clinic to practise the Esoteric Modalities, presented by Universal Medicine.
She has trained as a Sacred Esoteric Healing Practitioner with Universal Medicine and completed many hours of study of the Esoteric Healing Arts, incredibly Esoteric Chakra-puncture or/and a combination of Esoteric Massage, Esoteric Chakra-puncture and Esoteric Healing.
She has absolutely no doubt and can honestly say that in her experience, Chakra-puncture is the one modality that covers it all, a truly holistic therapy that treats the whole person and not just their symptoms.
Susanne also supports many clients with evening groups to show them the fantastic way of living and develop a deeper and more loving relationship with their body and being.
Therapies Practised
Sacred Esoteric Healing, Esoteric Chakra-puncture, Esoteric Massage
Related Professions
Qualified Nurse, Certificate in Massage Therapy + Acupuncture
Email Susanne
Complete the following form to contact this practitioner.
---